Update and refinish your cabinets with GenX Painting 
Are your cabinets getting old or discoloured? Cabinet refinishing is a great way to give your kitchen or bathroom a facelift. Instead of getting brand new cabinets, it's more cost effective to get your old cabinets repainted! This alone will transform the feel of your kitchen.  
At Gen/X Painting, we offer years of experience in high quality cabinet painting and refinishing services. 
All cabinets are painted in lacquer, which is a high grade cabinetry paint. This ensures 10x the strength, durability, and resilience compared to other products! All cabinet painting is spray finished to the perfect 'new cabinet finish'. 
Call us today to get started with a free quote! We would love to help you make your house feel more like a home. 
Painting your cabinets will:
Improves the look and feel of your kitchen / bathroom

Increases the value of your house

Prolongs the life of your current cabinetry

Creates cohesion with other colours in the room (backsplash / flooring / countertops or furniture) 

Personalizes the room to suit your style
Our Cabinet Refinishing process: 
 1. Get a quote on your Kelowna cabinet refinishing project!
Contact us today for a free quote! We pride ourselves on getting quotes to you within 24-48 hours of meeting.
2. Pick the perfect colour.
Deciding on the perfect colour is no easy task. If you need an expert opinion, we are happy to arrange a free colour consultation for you! We also offer colour matching services, and leave you with colour samples for a few days to help you visualise the final product. 
Make sure to look at the samples in different lighting, so you will have a clear idea of what the finished product will look like at all hours of the day! We want to ensure you are confident in your colour choice, and that you don't feel rushed making this important decision.
3. Ready to get started? We begin by meticulously prepping your cabinets
Our meticulous prep stage is our secret ingredient to achieving amazing finished results. Our team will mask the walls / floors / ceiling and countertops to protect areas not being painted. All cabinet doors will be removed and transported to our shop to be sprayed. The rest of the cabinets will be sprayed at your house. A ventilated spray booth will be set up in your kitchen – in order to funnel the fumes outside during the paint process.
All cabinets will be degreased. Holes and cracks are filled. Uneven surfaces are sanded and cleaned. The intention is to create the perfect blank canvas for the paint. 
The entire area will be vacuumed before painting! We take every precaution to make sure dust particles do not make their way onto the fresh paint. 
In between coats, the cabinets will be cleaned again to ensure the perfect finish. 
4. Priming & lacquer spraying begins!
All cabinets are painted partially on site (at your house) and partially at our shop. Cabinets are completed using the sprayer to achieve the cleanest looking finish possible. Lacquer paint is used, which is the best option in the cabinet painting industry. Lacquer is known for being extremely strong and durable!
In between coats, cabinets are checked with a spotlight for imperfections – which are promptly mended. 
5. Cabinets are re-assembled once painting is complete
After painting, your cabinets are re-assembled & all masking is removed. We will pack up all of our equipment and clean up any remaining dust or garbage. 
We always do a walk through with our clients to make sure you are completely satisfied with your new cabinets. Our knowledgeable, experienced painters can answer any questions you might have at this stage.
7. Any remaining touch ups are finished by our team.
Touch ups noticed during the walk through are completed while we are still on site.
8. We leave your home clean and free of dust.
We take all of our garbage and recycling with us & leave without a trace! You are left to enjoy your new cabinets.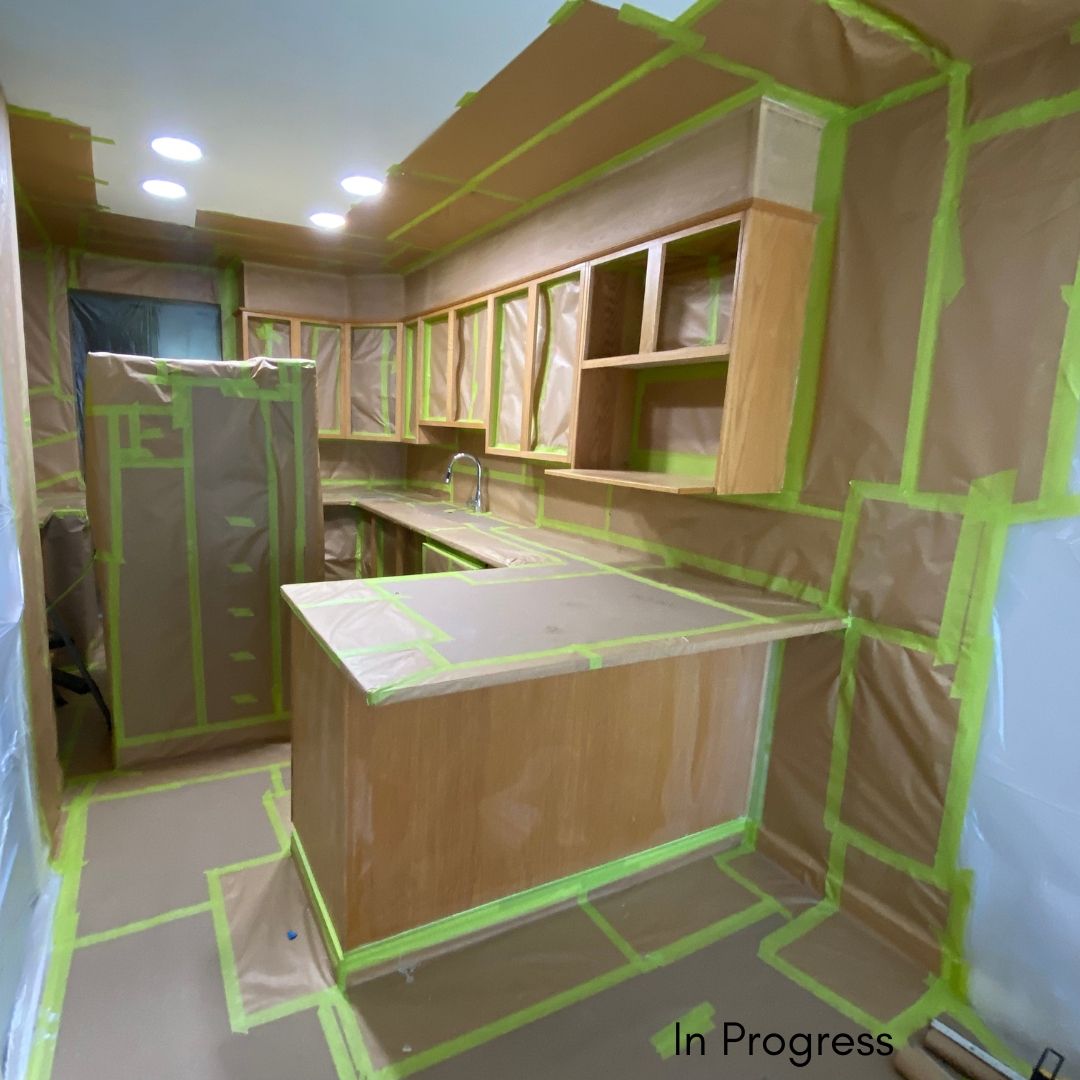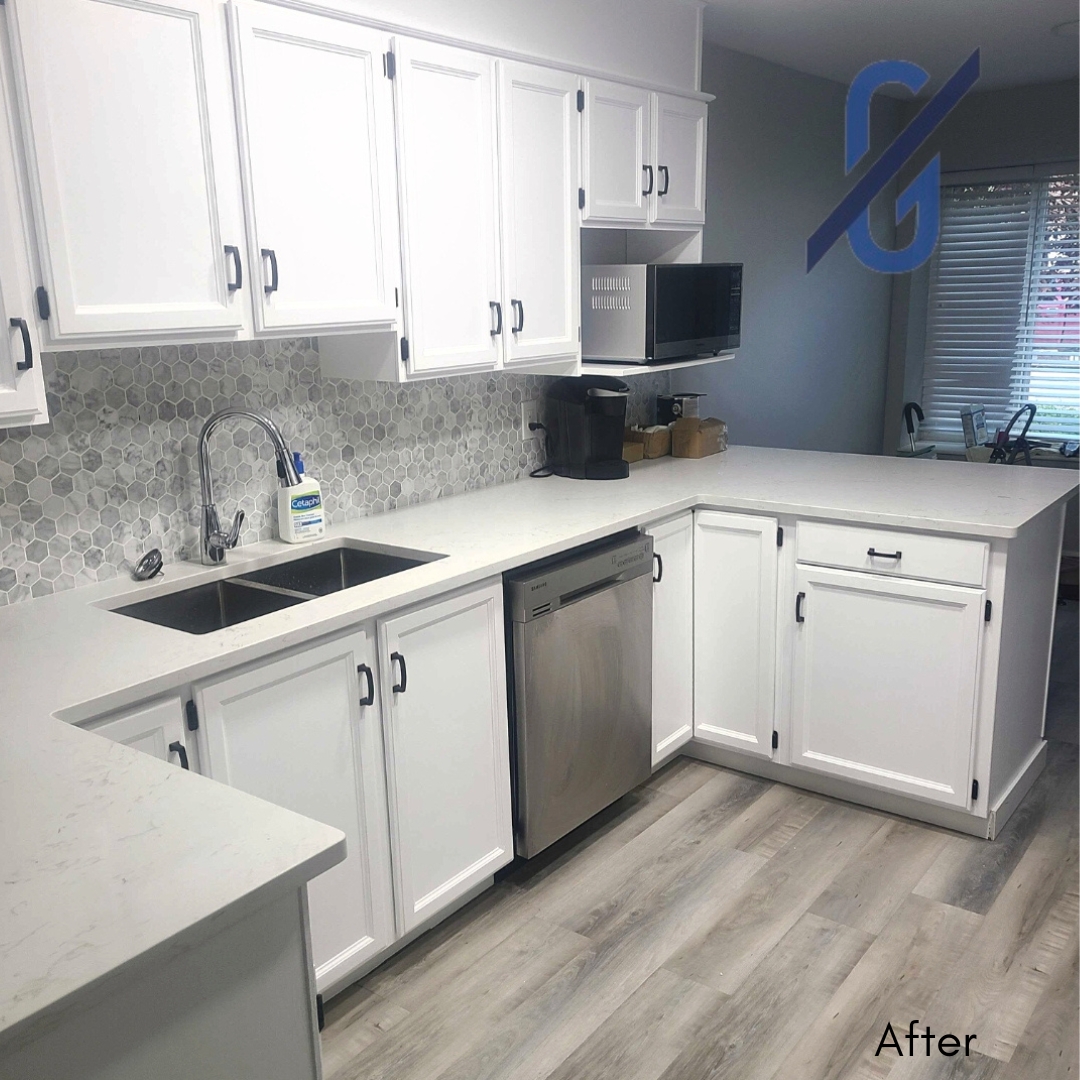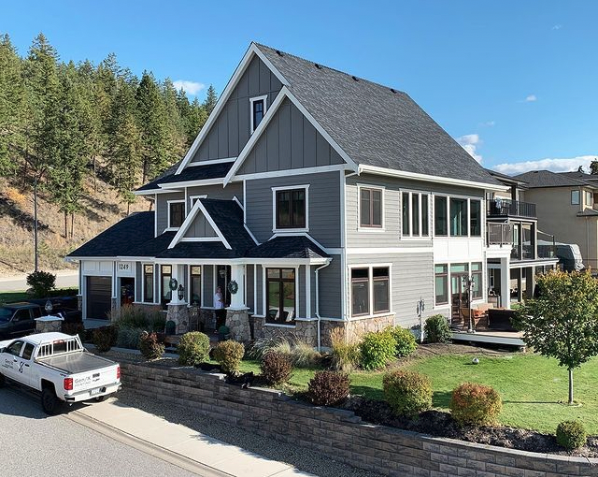 The next generation of quality, in service to our community!
When it comes to painting, your home is the canvas. Our professional painters in Kelowna offer high-quality painting services tailored to your needs.
Next Generation of Services
Servicing the Okanagan with professional residential painting projects for the last decade. We value transparency, honesty, and integrity. We are a service company, that happens to paint. Contact us today to get started on your painting project in the Okanagan! Gen/X is happy to provide our workmanship to clients throughout the Okanagan - helping people make their house feel like a home, through custom painting services.
© GenX 2020 | All Rights Reserved