Interior Residential Painting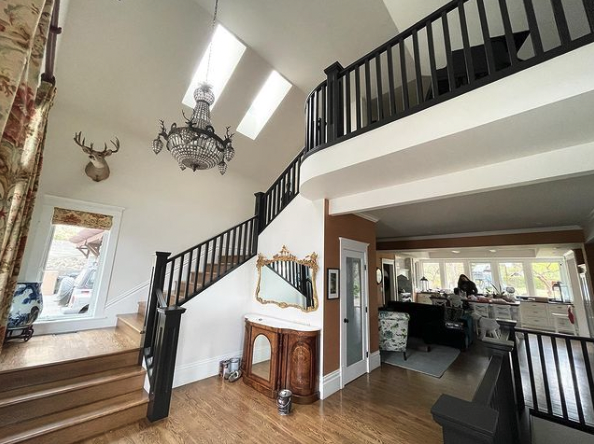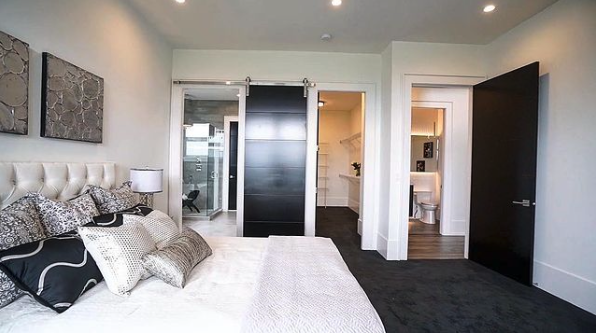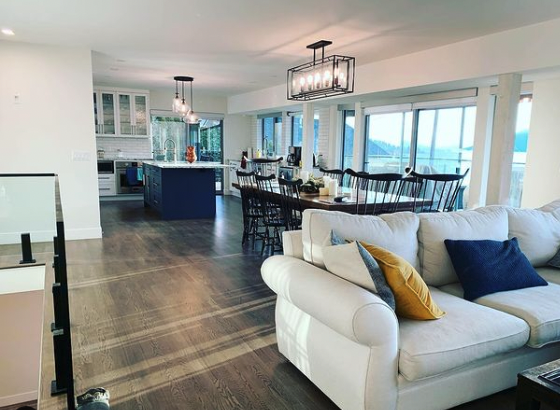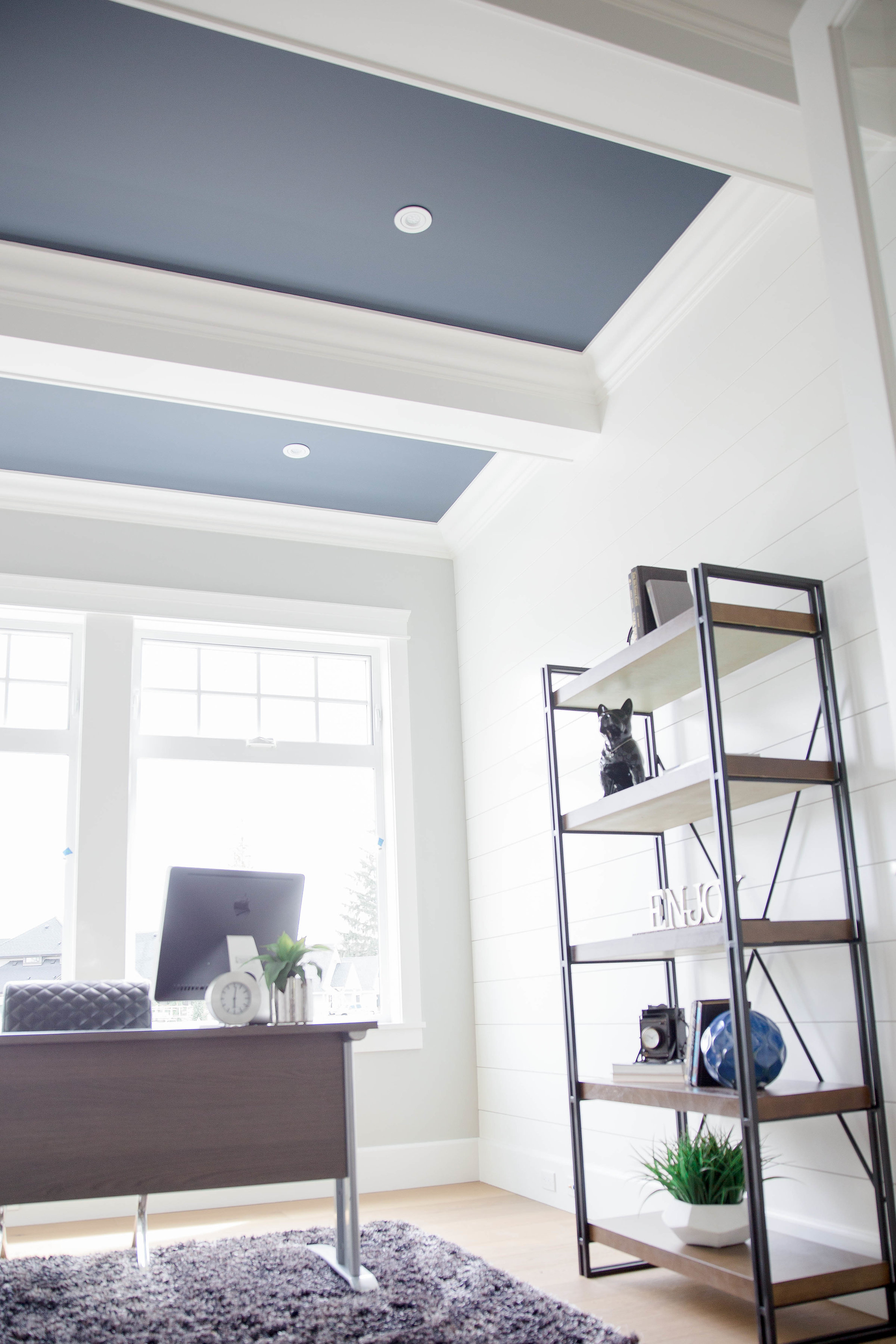 Looking to breathe new life into your home? Interior painting is a great way to enhance the beauty of your home
Whether you are moving in, moving out, or redesigning, we can help!
Interior painting has TONS of benefits:
Increase the property value of your home

: Residential interior painting is a simple, cost effective way to add more value to your home!

Switch up the mood

: Changing the colour inside your home is a great way to drastically change the way your home

feels.

 Blues and greens are known to be more calming. Conversely, oranges and yellows are more energetic and cheery. Earth toned colours have a more 'cozy' feel, while neutral greys and whites make a space feel 'modern and fresh'. Try a free colour consultation to figure out exactly what suits you and your home!

Prevent and protect from damage

: Interior walls naturally absorb water over time, putting the structural integrity of your home at risk. A fresh coat of paint will seal out moisture from being absorbed into the walls.

Improve air quality

– At Gen/X, we only use paints that are low VOC (volatile organic compounds) for interior painting projects. This means the paints are less toxic, therefore release less harmful gases compared to paints from a decade ago. This is great for people who have allergies, asthma, or chemical sensitivities. 
Our goal is to deliver top-level results and excellent customer service. Here's what makes us different:  
We are dedicated to customer service. Communicate with us at any time! We pride ourselves on being readily available to our customers.

We make sure our clients are 100% satisfied with their interior painting project. Our work isn't done until you love the finished product.

We'll leave colour samples with you so you can see the colour in different lighting. We want you to be 100% confident in your colour choice!

We have an amazing team of professional painters

who are highly trained and masters of their craft.

We only use the best products – high in quality and low in harsh chemicals. Our low VOC paints are perfect for interior painting. 

We offer a 5 year warranty.  Due to our confidence in our service and the quality of products used, we know your paint job is going to last. 
Our interior painting process:
Colour selection and  free consultation:
Firstly, you must decide what colour to paint your home. Maybe you want your current colour updated? In this case – we can do a colour match. If you are looking to transform the space with a new colour, we offer free colour consultations to help you find the perfect one! Our experts will help you identify the colour, finish, and type of paint that will work best for your interior painting project. You can also keep one of our colour sample fans for 1 week, in order to see the colours in different lighting. This will ensure your satisfaction with your colour choice. 
Meticulous preparation:
Our professional painters start by covering furniture and floors. We will mask off any areas that need to be protected. Afterwards, holes in the walls will be filled, cracks will be caulked, and uneven surfaces will be sanded down. Before painting, surfaces will be cleaned, dusted and de-greased. The goal is to create an immaculate canvas for the paint. The care put into this step will ensure an amazing completed paint job with minimal touch ups required!
Painting begins:
Interior painting can feel invasive, but our painters will treat your home with the utmost respect. We always do our best to minimize the impact interior painting has on our clients' day-to-day lives. Painters will keep equipment in designated areas to minimize mess created during the painting process. If spraying – fans and vents will be set up to reduce fumes in your house. Our painters will work efficiently to complete your interior painting project beautifully and on schedule.
Walk through and final touch-ups:
After the interior painting is complete, your  lead painter will do a walk through with you. This is the time for you to inform us of any areas that need attention. We will then make sure to touch up all blemishes that are found. We will not leave until you are satisfied and the job has been completed to perfection! Don't worry – if we miss a spot during the final walk through we are just let us know! We'll come back in order to complete any further touch ups needed.
Clean up job site:
Lastly, all masking is removed, dust is cleaned up, then furniture is put back into place. We will pack up all of our equipment, and take the garbage / recycling with us. Our goal is to leave without a trace. The only reminder that we were there will be your lovely new paint job! 
Ready to get started on your interior painting project? 
Looking for the best interior painters in the Kelowna area? Contact Gen/X to get started on revamping your space. We can't wait to work with you!
Painting is a big job, but you don't need to tackle it yourself. Our expert painters will make the process painless for you.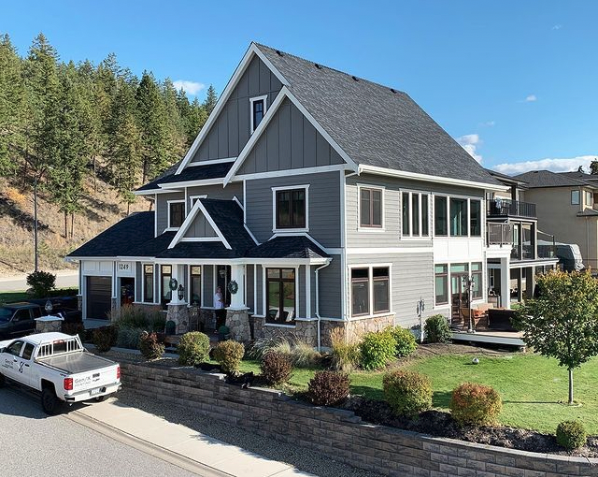 The next generation of quality, in service to our community!
When it comes to painting, your home is the canvas. Our professional painters in Kelowna offer high-quality painting services tailored to your needs.
Next Generation of Services
Servicing the Okanagan with professional residential painting projects for the last decade. We value transparency, honesty, and integrity. We are a service company, that happens to paint. Contact us today to get started on your painting project in the Okanagan! Gen/X is happy to provide our workmanship to clients throughout the Okanagan - helping people make their house feel like a home, through custom painting services.
© GenX 2020 | All Rights Reserved