Why Choose Gen/X for your residential painting project?
Gen/X Painting is a small, Kelowna-based, family business that services the Okanagan. From Vernon to Penticton, our mission is to provide the 'next generation' of professional painting services to our community.
We offer the highest quality of services for residential interior and exterior painting, and cabinet refinishing. Check out our gallery to see some of the work we have completed!
Here is what sets us apart…
An emphasis on customer service! We pride ourselves on being readily available, having quick response times, and friendly staff who are happy to problem solve.

 

Satisfaction guaranteed! We are certain that with our optimized painting practices, and skilled painters, you will be 100% happy with the job we complete.

 

We use top of the line paints and products.

 

Extended warranty. We are so confident in the longevity and quality of our work, that we offer a 5 year warranty!

We strive to build up the community through giving back, and building strong relationships with our customers and staff.

 

We minimize disruption to your life during the project. We do this by keeping the job site neat, finishing jobs quickly, working around your schedule, and putting things back in place once the job is complete.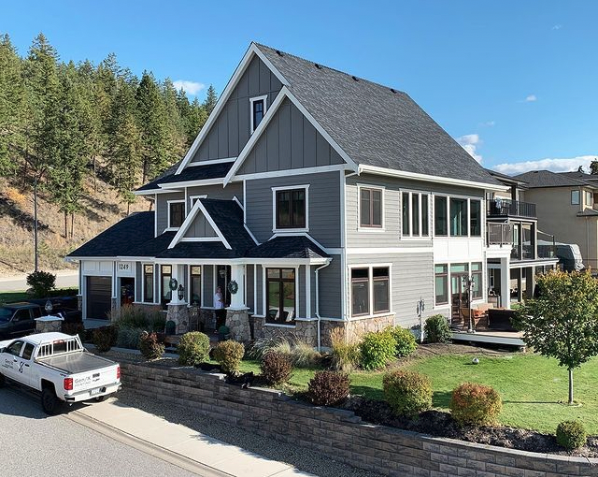 Next Generation of Services
When it comes to painting, your home is the canvas. Our professional painters in Kelowna offer high-quality painting services tailored to your needs.
Don't have time to do the painting yourself? We can help you! Our team of professional painters will complete the job in no time!
Our cabinet refinishing services come with an industry leading warranty and are the best in town. We have over 10 years of experience with professional workmanship.
We offer residential exterior painting services in Kelowna, BC. We use high quality paint and deliver amazing results.
Next Generation of Services
We offer:
- Residential Interior Painting
- Residential Exterior Painting
- Cabinet Refinishing in Kelowna, BC
Phone: 778-392-7430
Email: info@genx.services
Address:
749 Cornish Road,
Kelowna, BC V1X 4R4
We offer Residential Interior/Exterior Painting & Cabinet Refinishing services in and around the following locations: Kelowna, Lake Country, West Kelowna, Vernon, Peachland, Penticton, Summerland
© GenX 2020 | All Rights Reserved